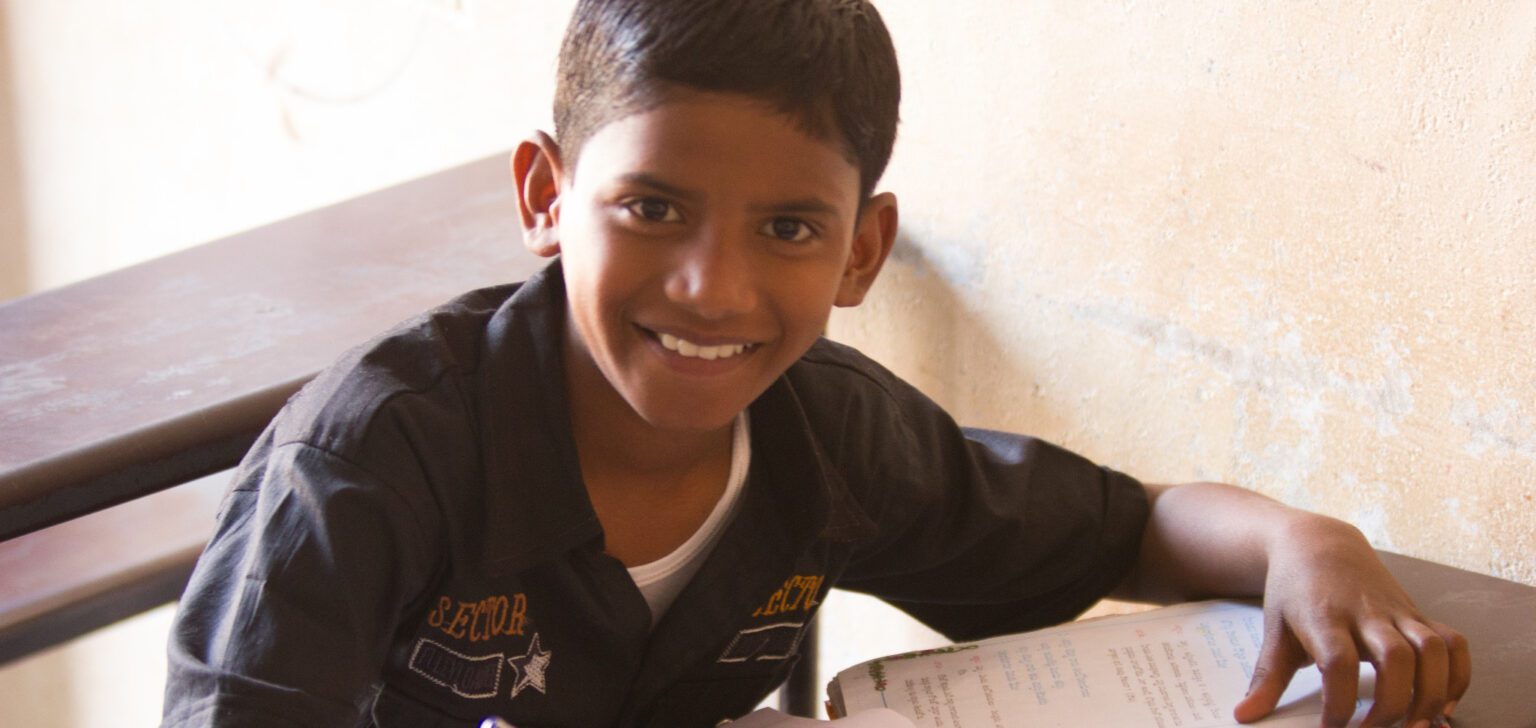 A Dream to Go to School
From a very young age, Hemanth had a dream to go to school but he had no hope of realizing that dream.
That is because Hemanth and his family live in a slum where his parents worked hard in the stone quarry and barely got by. He would help with daily chores. When there was nothing else to do, he would play with his friends.
Hemanth had no hope that his situation would ever change.
Then, one day a strange man showed up in the slum. He was showing pictures to the children and telling them about the true God. Hemanth stood on the edge of the group and listened. The man invited him to join the group and Hemanth sat and listened attentively. 
When the man was leaving, Hemanth shared with him about his dream to attend school. The man told him about Good Life's Children's Home. His parents eagerly gave permission for him to attend.
There, Hemanth made friends, studied diligently and most importantly learned about Jesus. 
God gave Hemanth a dream to attend school. God used that dream to draw Hemanth and his family to Himself.